Lists the computer's Tasks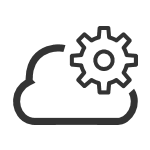 Clear expired tasks
Click Clear expired tasks to delete tasks with status Failed or Timeout.
Search
Click Search
Enter task type or status.
Uppercase and lowercase letters are treated the same.
Sort by
Click item to sort by this.
Click item again to toggle sort order: and
Type

Add print queue
Convert print queues
Delete print queue
Update print queue

Created
Status
Feedback
Thanks for your feedback.