Printix Administrator is used to configure Printix and manage your printers.
Only administrators can Sign in in to Printix Administrator.
Printix Administrator runs in a web browser on your computer, tablet and phone. The design is responsive, so the layout and placement of elements and menus may vary, depending on the size and orientation of your screen.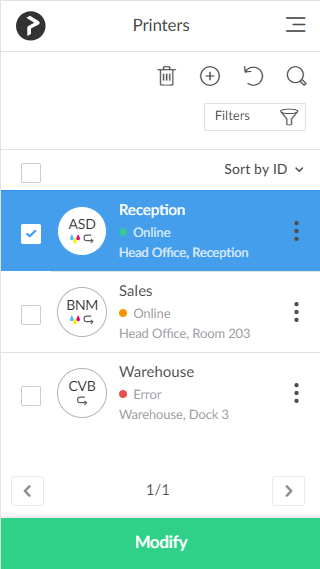 Menu
Select Menu
in the top right corner to access functions.
Feedback
Thanks for your feedback.