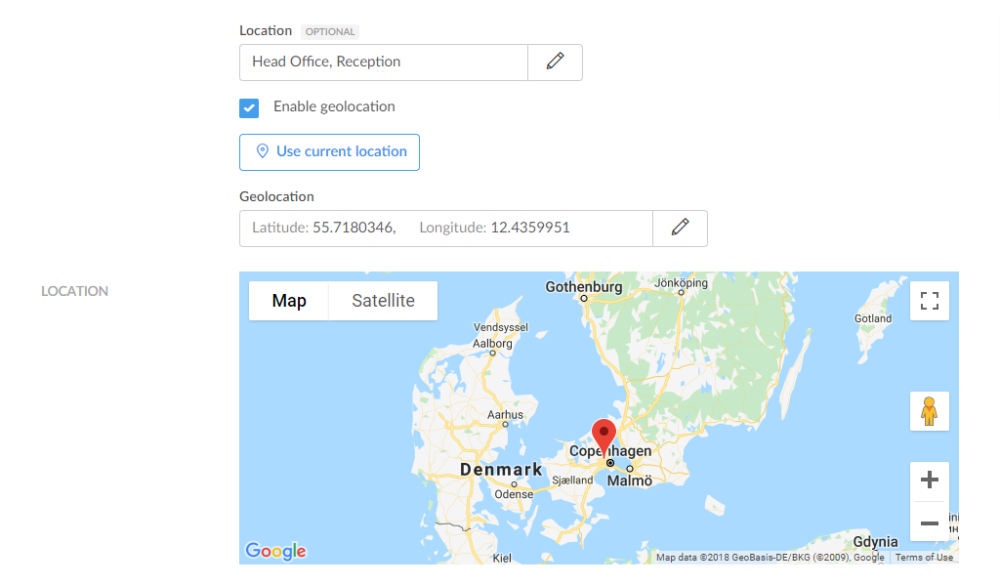 Open the Printers page.
Select the printer and select Modify.
On the Printer properties page check Enable geolocation.
Select Use current location.
This will populate the printer location coordinates with the latitude and longitude recorded by your web browser.
Coordinates are more accurate if you are using your phone.
The web browser may ask you to allow use of the current location.
Zoom in on the map and drag the position pin to a perhaps more accurate position.
Feedback
Thanks for your feedback.