Secure communication
All Printix communication inside and outside the network is secured with encryption and the use of HTTPS (SSL/TLS). Documents are stored encrypted until they expire and get deleted. Documents do not need to leave your network.
HTTPS

on

TCP

port 443
Secure browser communication between the components and Identity Providers, such as Microsoft (Azure AD), Google (G Suite) and others.
These ports must be open within the network:
SNMP

on

UDP

port 161
Access and collect information from printers via

SNMP

v1. Please inform us if you require

SNMP

v3 or use a Community name, which is different from: "public".

ICMP

message requests and replies must be allowed on the local network, as the ping command is used to discover printers.

RAW

print on

TCP

port 9100
Transfer print data to the printers. The computer with Printix Client must be able to reach the printer on the network to allow printing. Print data can also be sent via

LPR

and

TCP

port 515. Use of other port numbers is also supported.

TCP

port 21335
Forward print data to another computer running Printix Client. Encrypted.

TCP

port 21336
Secure communication to Printix Redirector on a Windows Server.

UDP

port 21337
Printix Discovery Protocol used to find computers running Printix Client. Not encrypted.
If Active Directory authentication is enabled one of these ports must also be open within the network:
Secure

LDAPS

on

TCP

636
Authentication of users via secure

LDAPS

.

LDAP

on

TCP

port 389
Authentication of users via

LDAP

.
Printix Client requires two ports to be open on the local computer:
TCP

port 21338 and 21339
Secure local communication.
Windows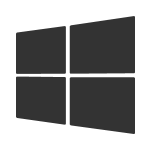 Printix Client automatically configures the required ports in the local Windows Firewall. It does so by running the provided file: open_firewall.cmd
Web proxy and
SSL

inspection

Use of a web proxy and/or SSL inspection may for example prevent Sign in to Printix Client. You MUST add the printix.net domain and subdomains as exceptions so traffic is not blocked.

The syntax for adding exceptions varies depending on the software you use. Please refer to you security software documentation to determine the syntax for specifying a domain and subdomains. These are some common examples of wildcard syntax:
*.printix.net
.printix.net
The specific URLs that must be unblocked:
Required
https://assets.printix.net
https://api.printix.net
https://auth.printix.net
https://sign-in.printix.net
https://websocket.proxyendpoint.printix.net
https://printix.s3-eu-west-1.amazonaws.com/tenants/*

Printix Client automatic software update.

https://s3-eu-west-1.amazonaws.com/printer-drivers/*

Print drivers downloaded from Printix driver store.
Required, if you enable print via the cloud
https://printix-jobs-file-upload.s3-eu-west-1.amazonaws.com
https://printix-jobs.s3-eu-west-1.amazonaws.com
Required for optional data extraction
https://*.blob.core.windows.net
Feedback
Thanks for your feedback.