The HP Universal Print Driver (UPD) is available for:
PCL5
Print driver name: HP Universal Printing PCL5
PCL6
Print driver name: HP Universal Printing PCL6
PostScript
Print driver name: HP Universal Printing PS
Configuration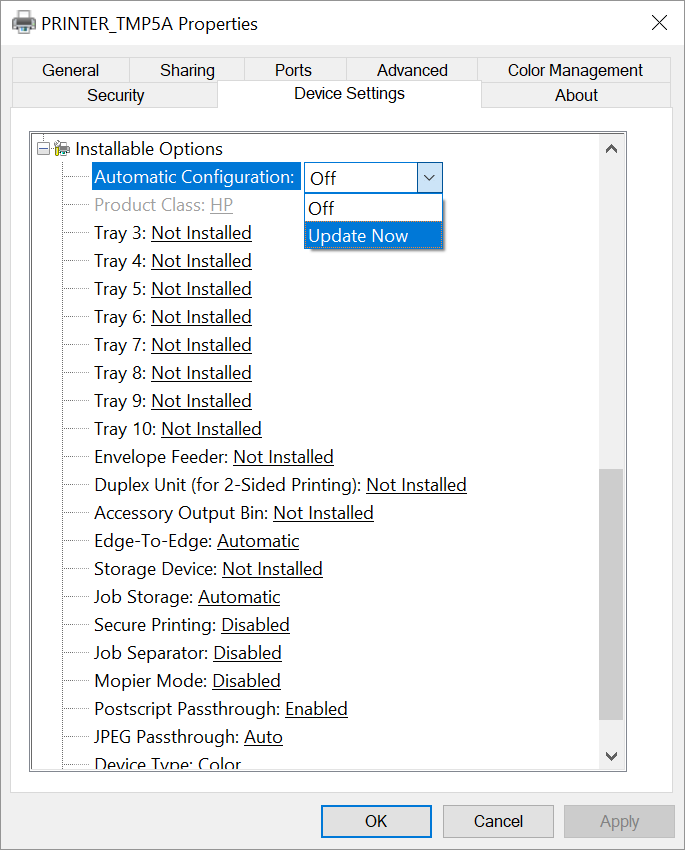 In Printix Administrator you can Add a new print driver configuration. The temporary printer's Printer properties dialog will open automatically. Proceed to make the configuration:
In the Printer properties dialog click on the Device Settings tab.
Click Automatic Configuration and select Update Now. If you can not contact the printer you can manually configure:

Installable Options.
Form to Tray Assignment.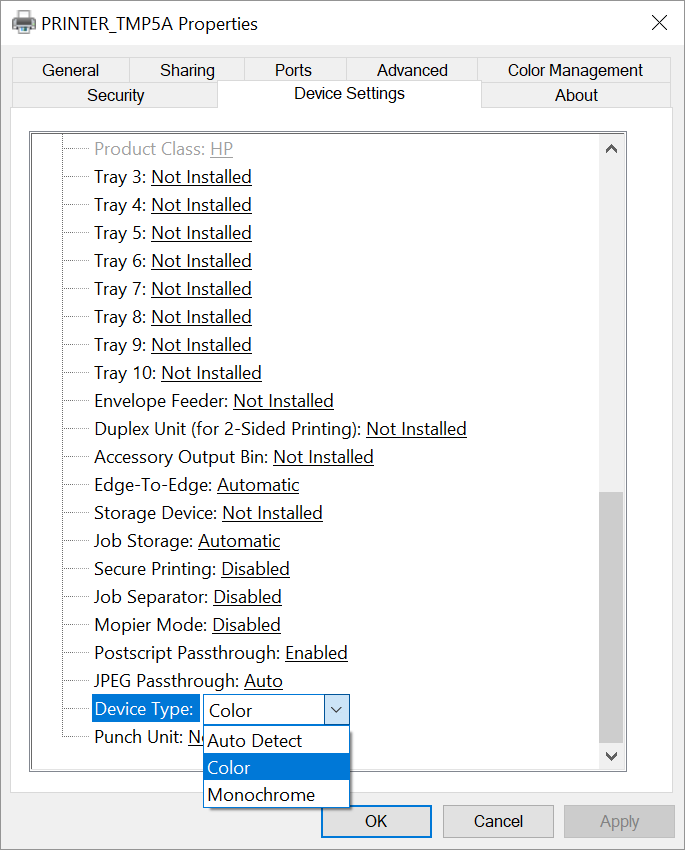 Click Device Type and select Color if it is a color printer, otherwise select Monochrome. If you leave it at Auto Detect then, whenever you open Printing preferences, it will also open a Validating the selected printer… dialog, which will take time and eventually fail.
Click Apply.
Optionally open the Advanced tab and click the Printing Defaults… button to configure per-printer defaults.
Click OK.
Feedback
Thanks for your feedback.