Once you are ready to go live, you may want to revoke some of the changes you made as part of the Implementation phase setup on the Settings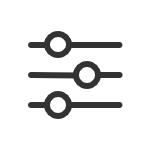 page:

Additional functionality implementation
Remove print server
Before removing the print server, you should verify that the print server's shared printers can be paused without users complaining. You should also verify that the server does not have additional roles, such as Domain Controller, File Server, etc.
Take the server offline. Unplug the network cable and leave it that way for a week or so: if nobody cries it's safe to decommission the print server.
Feedback
Thanks for your feedback.