Once you are ready to go live, you may want to revoke some of the changes that was made made as part of the Implementation setup on the Settings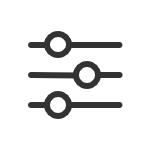 page:

At conversion the port settings are modified to use an Internet Port and allow print via Printix.
Network printers are converted if they are setup with a Standard

TCP

/IP Port or

WSD

Port.
Shared network printers are converted.
Example: Reception on PrintServer becomes Reception

ASD

,

ASD

Reception, or Reception depending on the choice of Print queue naming.
Locally connected printers (

USB

) are not converted.
No printers are converted on servers.
Additional functionality implementation
Remove print server
Before removing the print server, you should verify that the print server's shared printers can be paused without users complaining. You should also verify that the server does not have additional roles, such as Domain Controller, File Server, etc.
Take the server offline. Unplug the network cable and leave it that way for a week or so: if nobody cries it's safe to decommission the print server.
Feedback
Thanks for your feedback.